So much has happened since we last picked up the podcast mic, so we've got a packed show to keep you up to date on all things. We're talking house updates, embarrassing stories, renovation plans, and we even worked in some bad metaphorical charts (because describing charts and diagrams you can't see always works out well in an audio format). We also dive into how house projects have slowed down here, the projects remaining on our list, and how our attitude to less on our to-do list has changed quite drastically over the years. Plus an impromptu musical exercise that captured our family's satisfaction in living in a smaller house, and why Sherry can never show her face in a Florida town again. Also a fun Christmas play and the TV show we're so excited to tell you about.
You can also find this episode on your favorite podcast listening app like Apple Podcasts, Google Podcasts, TuneIn Radio, stitcher, and Spotify.
What's new
We shared in the episode why we're not returning to weekly podcasting, but we hope to drop by regularly with big catch-up episodes like this one. And above you can see our extra luxury shooting setup from earlier this week when we shot (and the Ikea closet boxes we mentioned in the background).
You can scroll down the homepage of our blog to see all the home updates you may have missed in the past year, but some specific things we mentioned in the episode include: our new swimming pool, the pantry we added to our kitchen, the closet we added to our bedroom, U.S small fire pit, U.S hanging lounger, and our recent kitchen porch (and here's some) the inside of the kitchen looks like today).
In addition, we shared a christmas gift guide, an update on our family room, 7 of our favorite organizers that help our home work harder, and a tribute to our dog Burger, who died in October. We never tire of looking at pictures of him, so here's one for the record: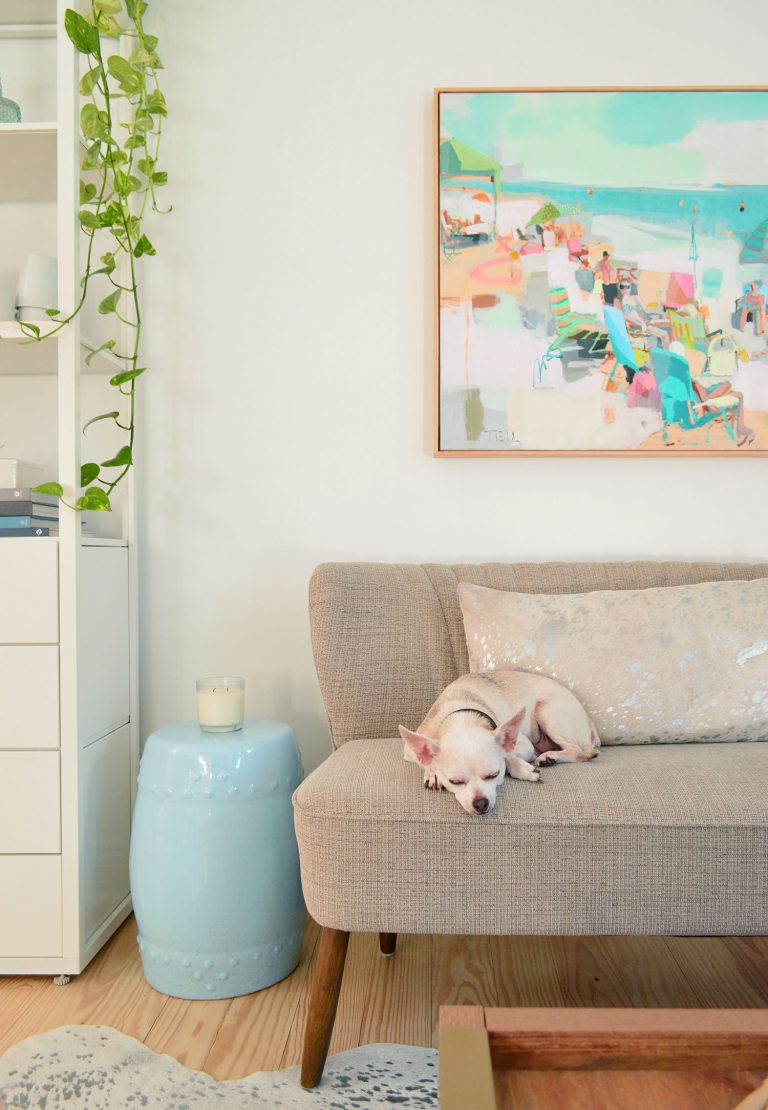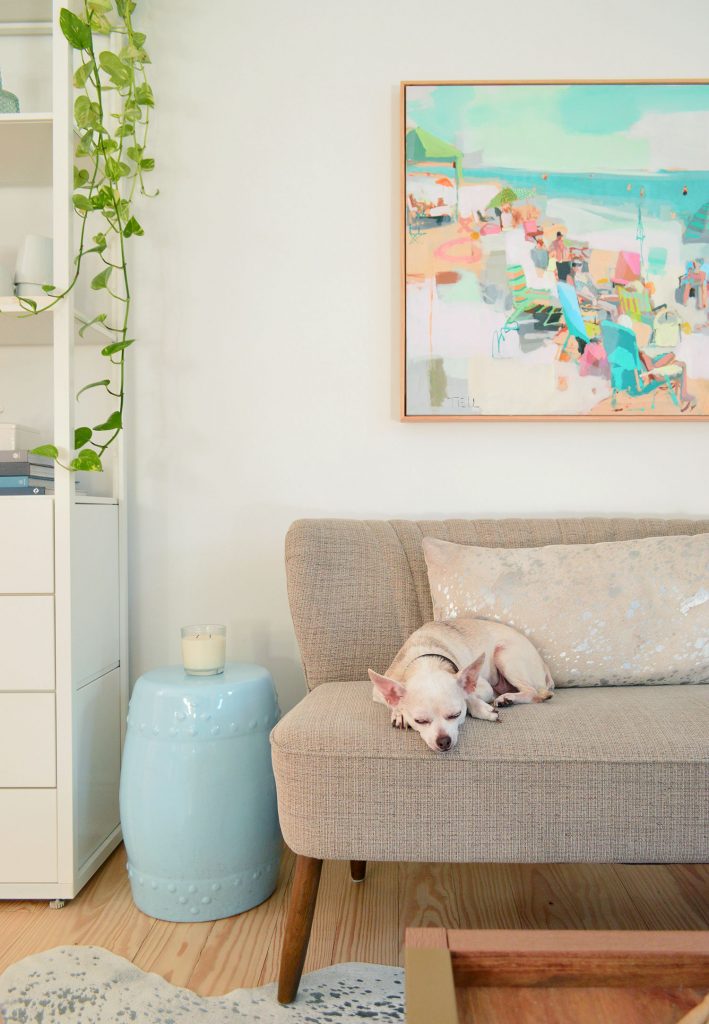 As for that narrow drawer we talked about next to our stove, here's a picture of an old one kitchen organization post, when there was a single bottle of olive oil (and a jar of salt) in it. You can also see how the frames on these old cabinets take up a lot of space. We'll get a lot more storage space with our newer frameless cabinets (mainly because we're moving the stove a bit).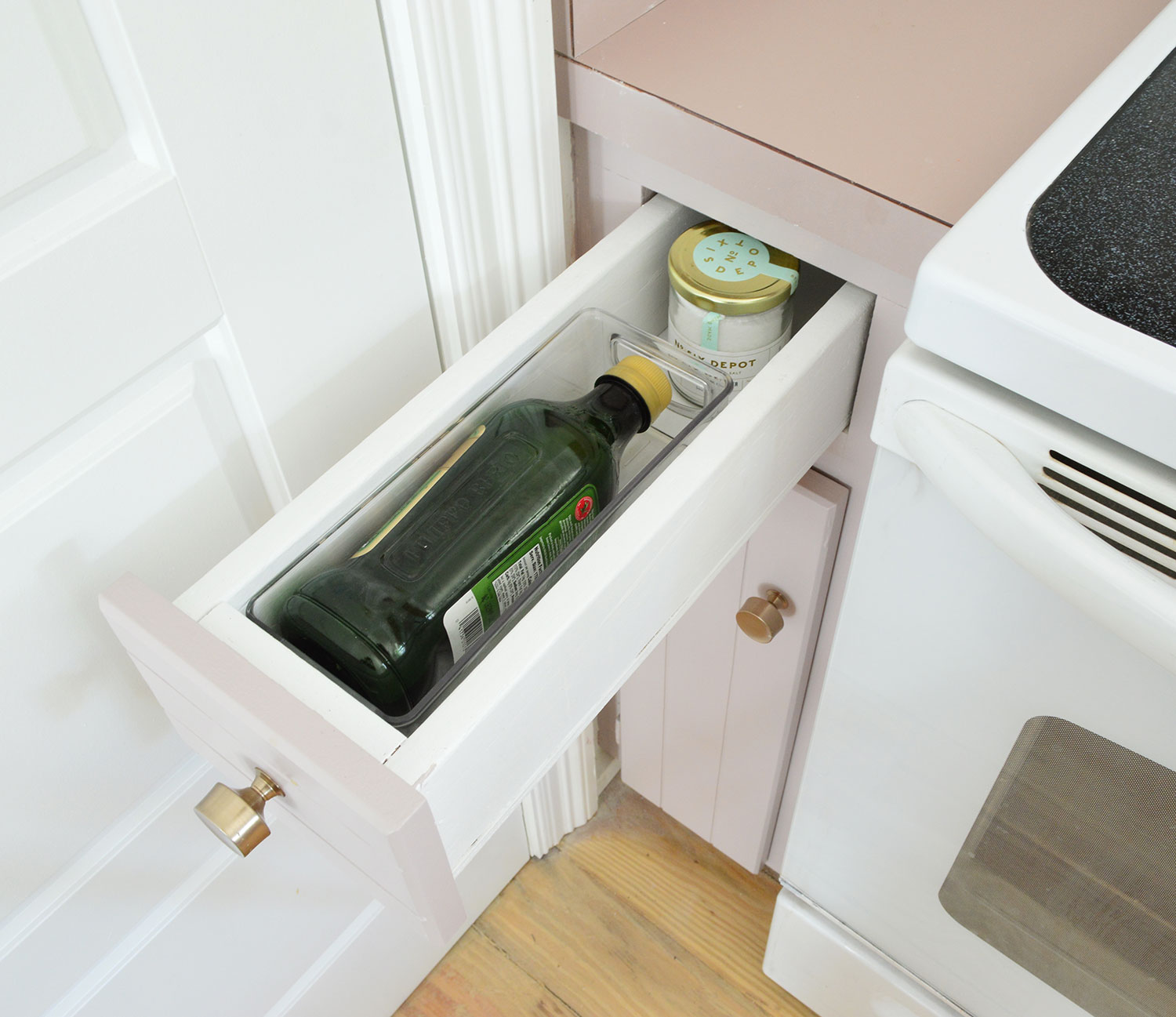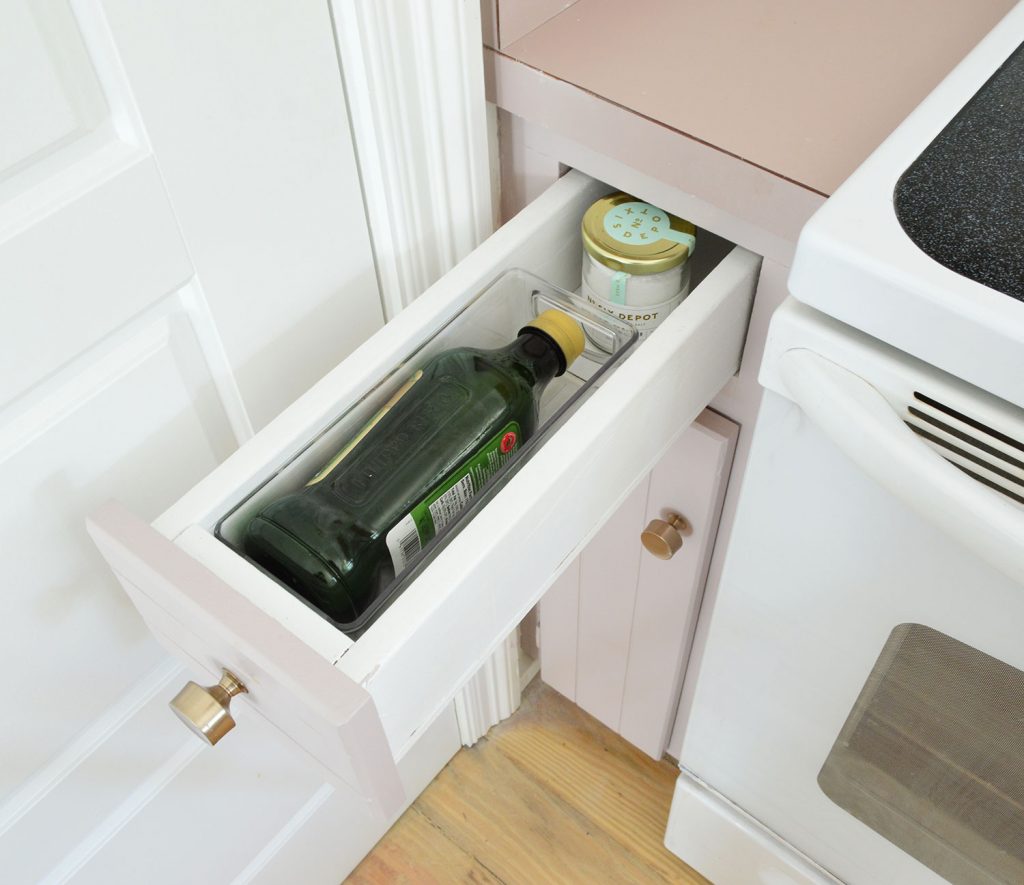 We also talked about paving our front driveway at one point, as we currently have this lovely pine-straw-over-sand setup (see my tire tracks below?). Although our new favorite parking lot is on the side (turn right the new kitchen porch) – so this place will be mostly for guests. Yes, we are still a one car household and we still have the same 8 year old Toyota Highlander (150,000 miles and going strong!).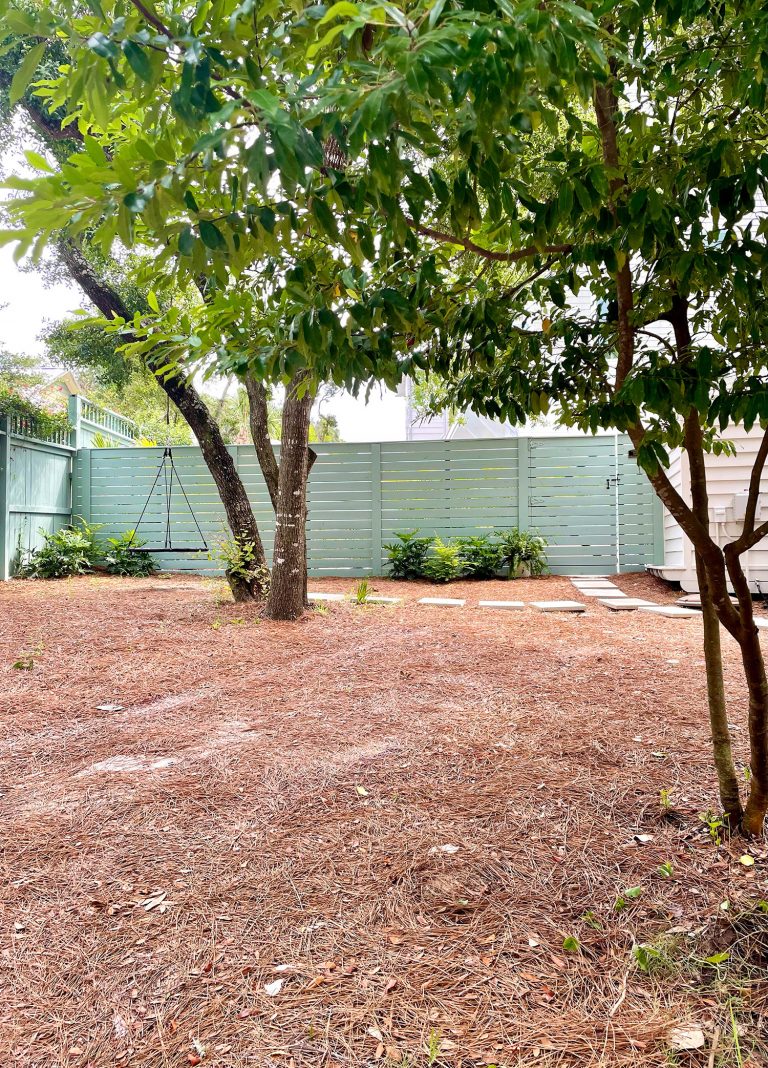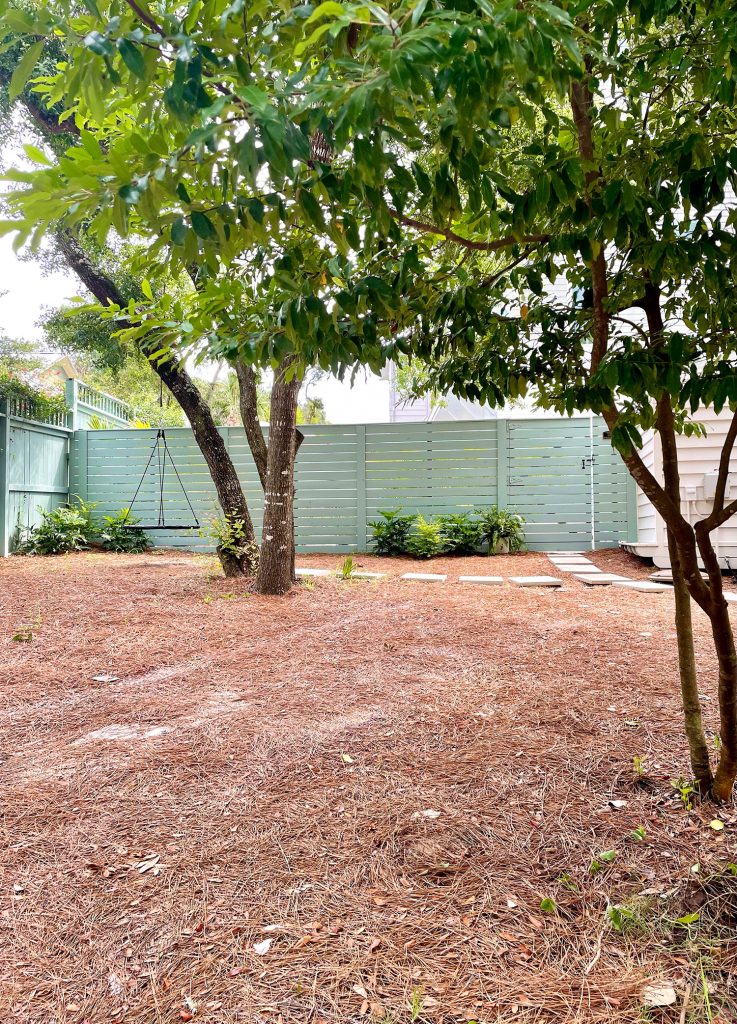 If we were ever to build the "guest house" building (aka: our barn with a bed), it would actually go behind that big tree where the green fence is (the pool is on the other side of the fence). Of course we would have to reconstruct the fence differently, but our whole goal was to work around that beautiful tree!
Sherry also said circles make you happy, something we learned from the book Joyful by Ingrid Fetell Lee. We discussed the book in Episode #130 and later interviewed Ingrid in Episode #136!
What is not a game: holiday cities
That's embarrassing
We didn't catch Sherry's embarrassing moment in St. Augustine on camera (fortunately for everyone involved), but thankfully it didn't dampen our enjoyment of this beautiful historic city – which we happened to capture just after it was lit up for the holidays!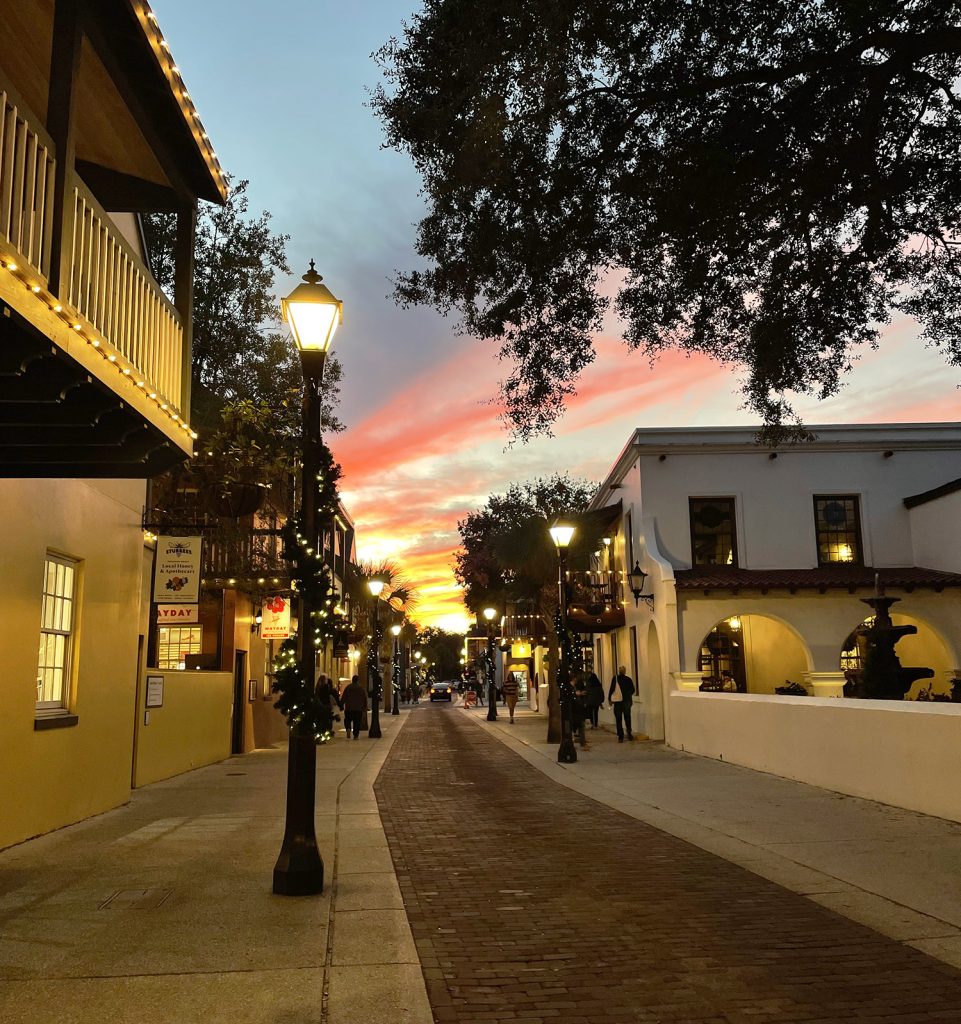 We are digging
This is the weighted blanket Sherry sleeps with every night (it's the OG I gave her as a Christmas present years ago). The washable cover, softness and not too hot fabric are what she considers some of its best features.
But if you're looking for a lighter option, this is it: the furry blanket we recently got our couch downstairs. The whole family is obsessed with it (we got it in the neutral color).
Here's the bed made with Sherry's weighted blanket under the duvet on her side (hey again, Burger!). So it can certainly be made fairly discreet in the bed.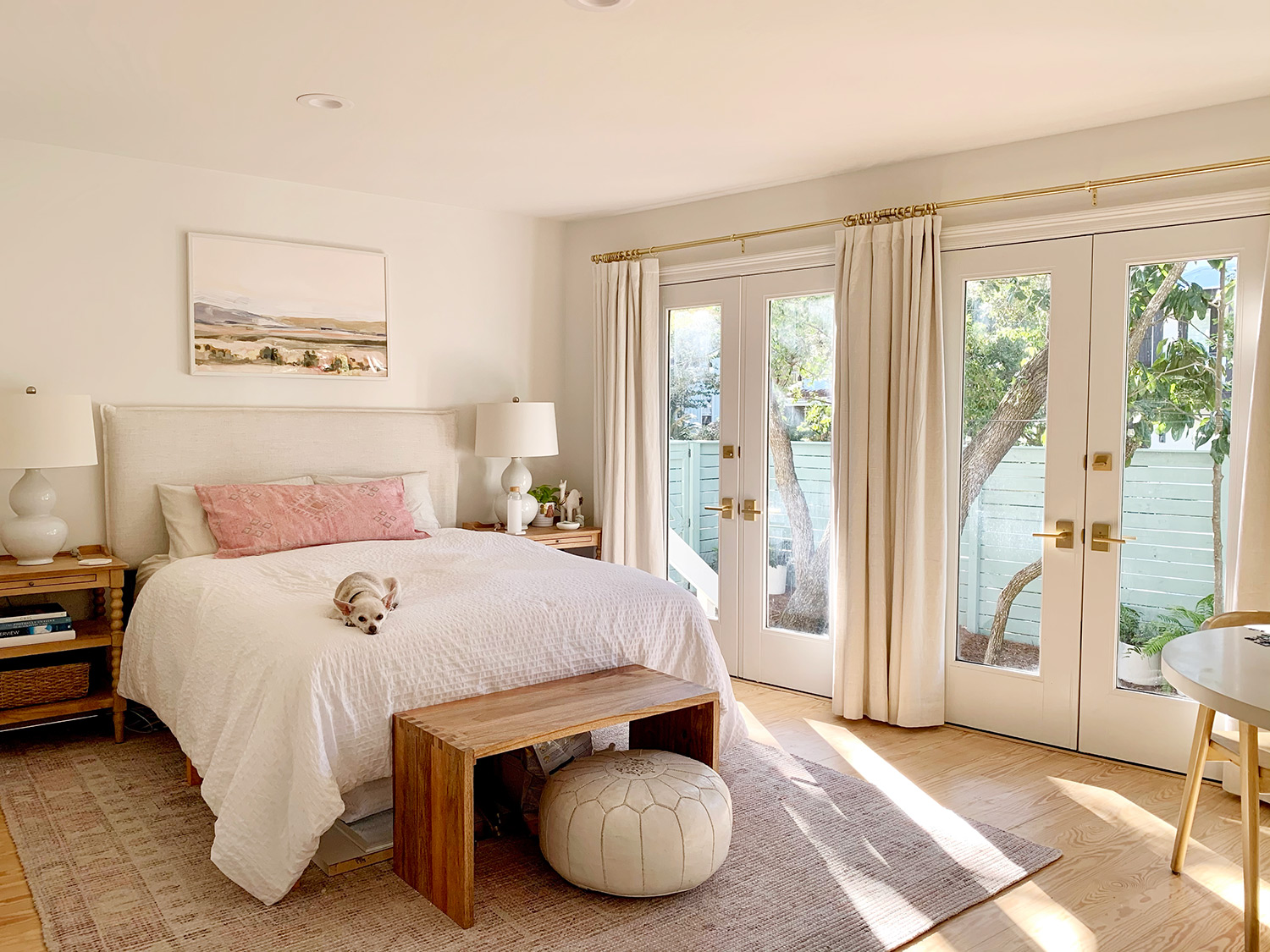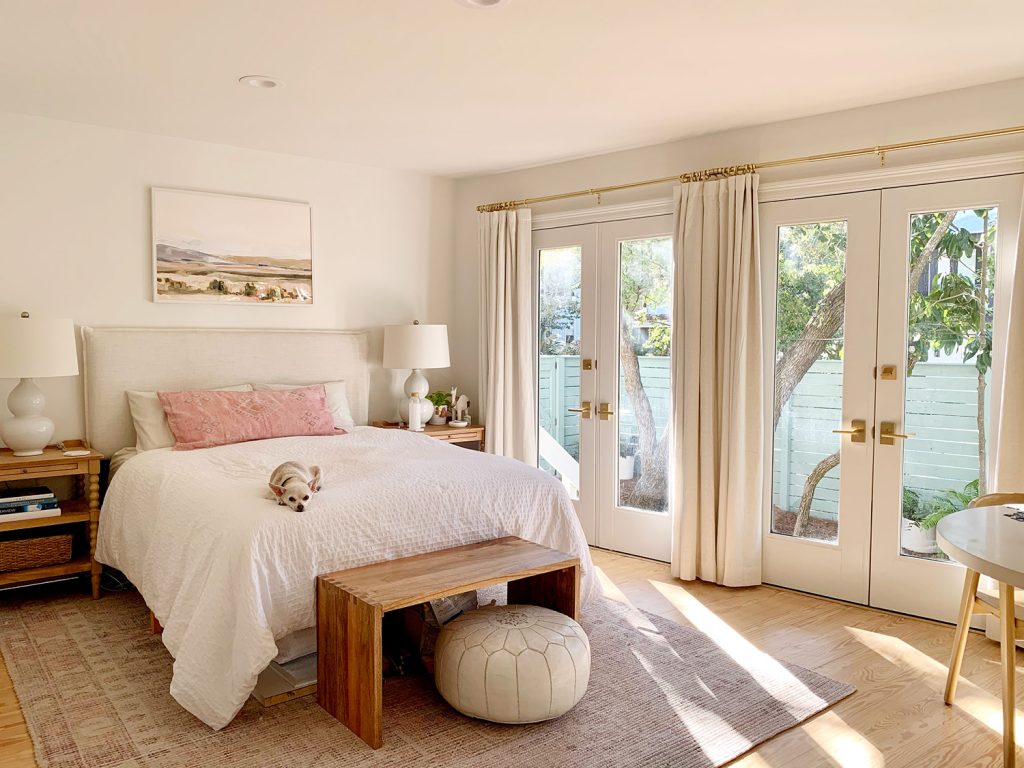 If you're looking for something we dug in a previous episode, but you don't remember which show notes to click, here's what you'll find a master list of everything we dug from all our previous episodes. You can also see all the books we have recommended on our book club page.
And finally a big thank you to Agility bed for sponsoring this special episode. You can use the code before December 31st YHL to get 25% discount on all mattresses + free gifts of your choice (a few cooling pillows or satin sheets). And after December, you can still get $300 off any mattress by using the same one YHL code. I just have to AgilityBed.com to close either deal!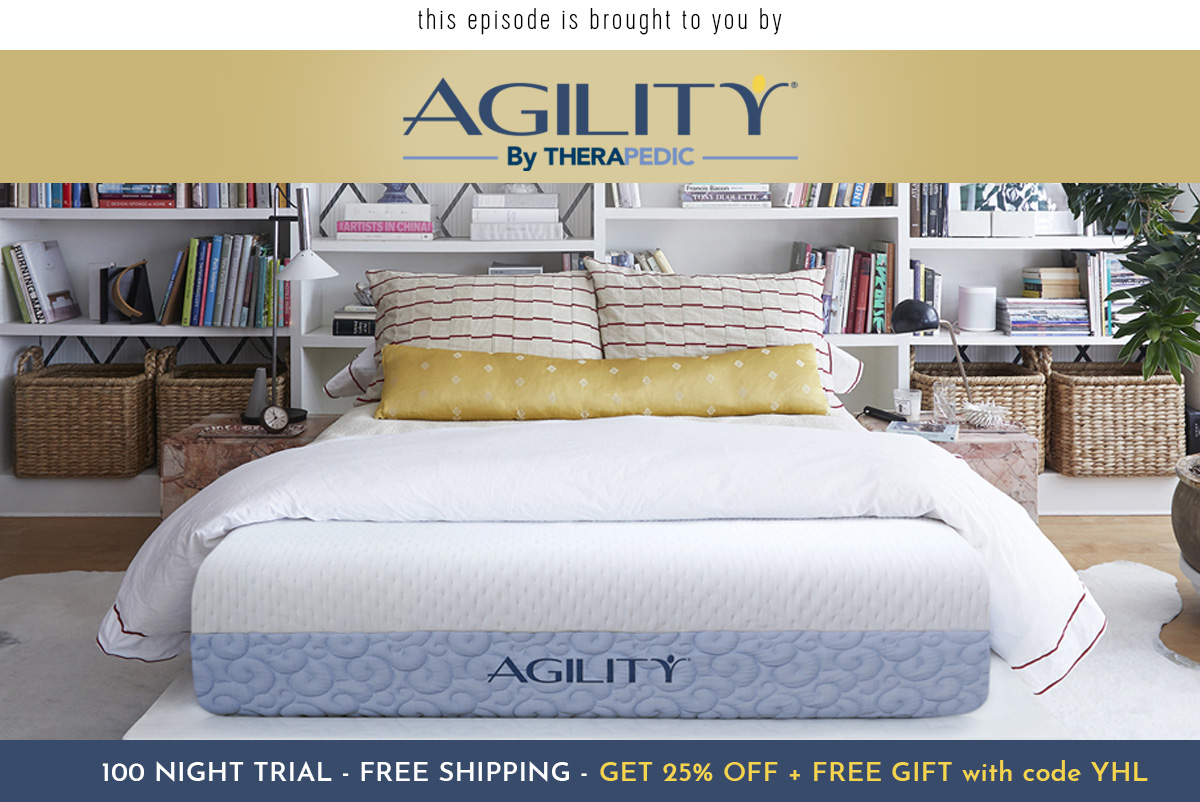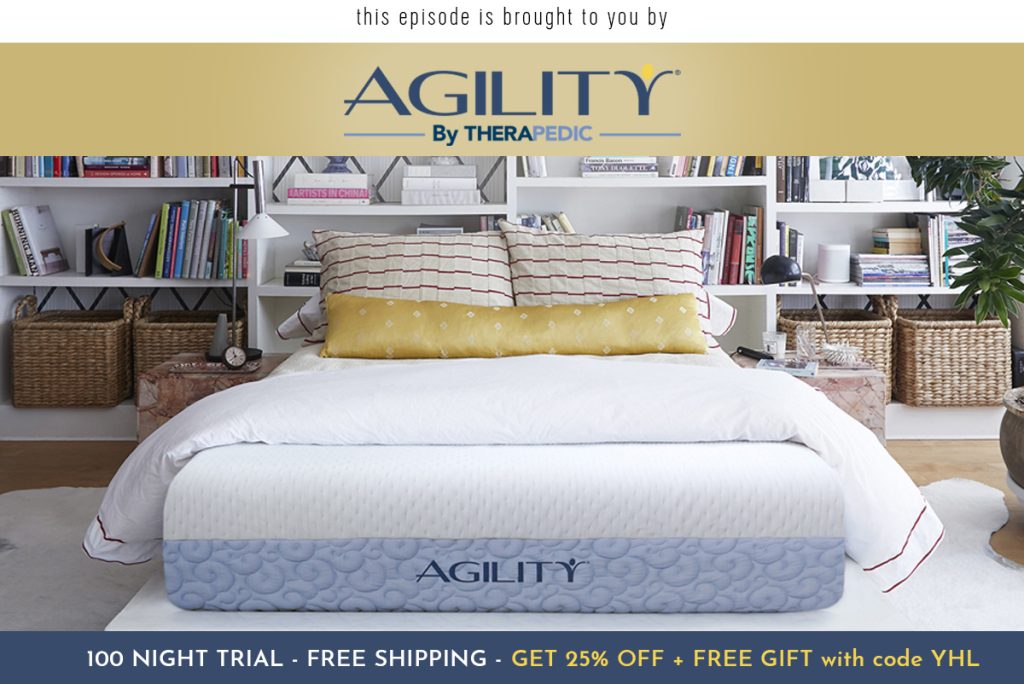 Thanks for listening, guys!
*This post contains affiliate links, so we may earn a small commission when you make a purchase through links on our site at no extra cost to you.
More posts from Young House Love