A custom home destined to become the next legendary estate in Los Angeles is on the market in Bel-Air for $55 million.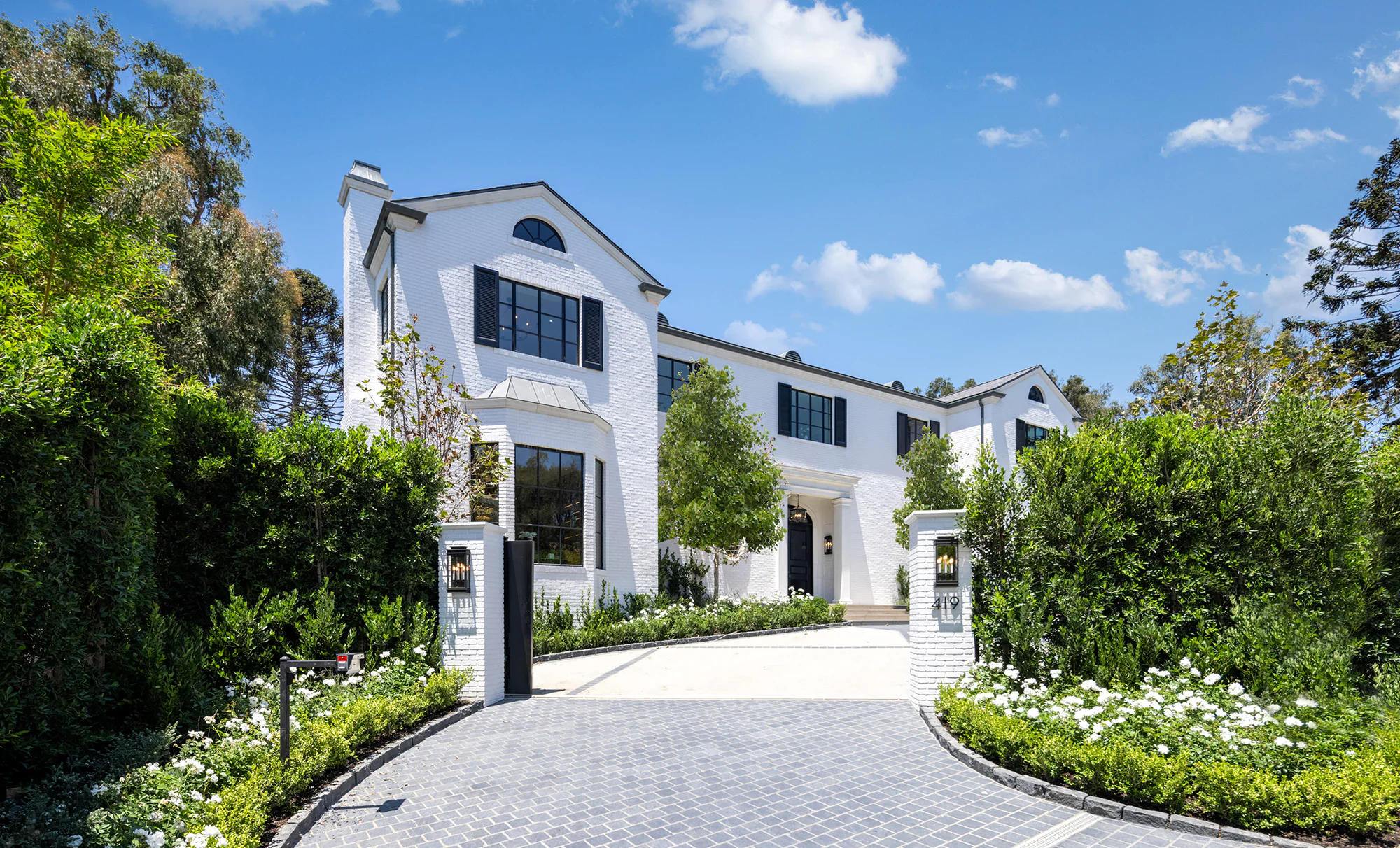 Located on Saint Cloud Road in the sought-after East Gate section, the new construction from scratch evokes the work of master architects Paul R. Williams and Roland Coate with its Georgian-inspired design. The team behind the residence consists of leading architects and designers. Los Angeles-based firm Harrison Design was responsible for the home's classic architecture, while the sophisticated interior was done by television personalities designer Kathy Hilton, in collaboration with Nicole Gordon Studio.
Barron N. Hilton of Hilton & Hyland, who is marketing the property with partner Tessa Hilton, says that when it comes to Los Angeles' luxury market, finding top architects and designers is what sets a home apart from the rest. "Nowadays you see a trend of these modern boxes. What they have done with Saint Cloud is to combine traditional Georgian architecture with a modern flair."
The three-story house, which is based on the grand classical estates of Bel-Air, is a showcase in mixing new and old. White brick and custom Euroline windows with steel frames flanked by black shutters give the exterior a timeless feel. Inside is a grand foyer clad in checkerboard marble, a throwback to classic Hollywood.
The eight bedroom, 16 bathroom home is not without its state-of-the-art features. Every space in the house, be it a scaled formal room or an intimate space, features smart-home technology that can be adapted to any lifestyle.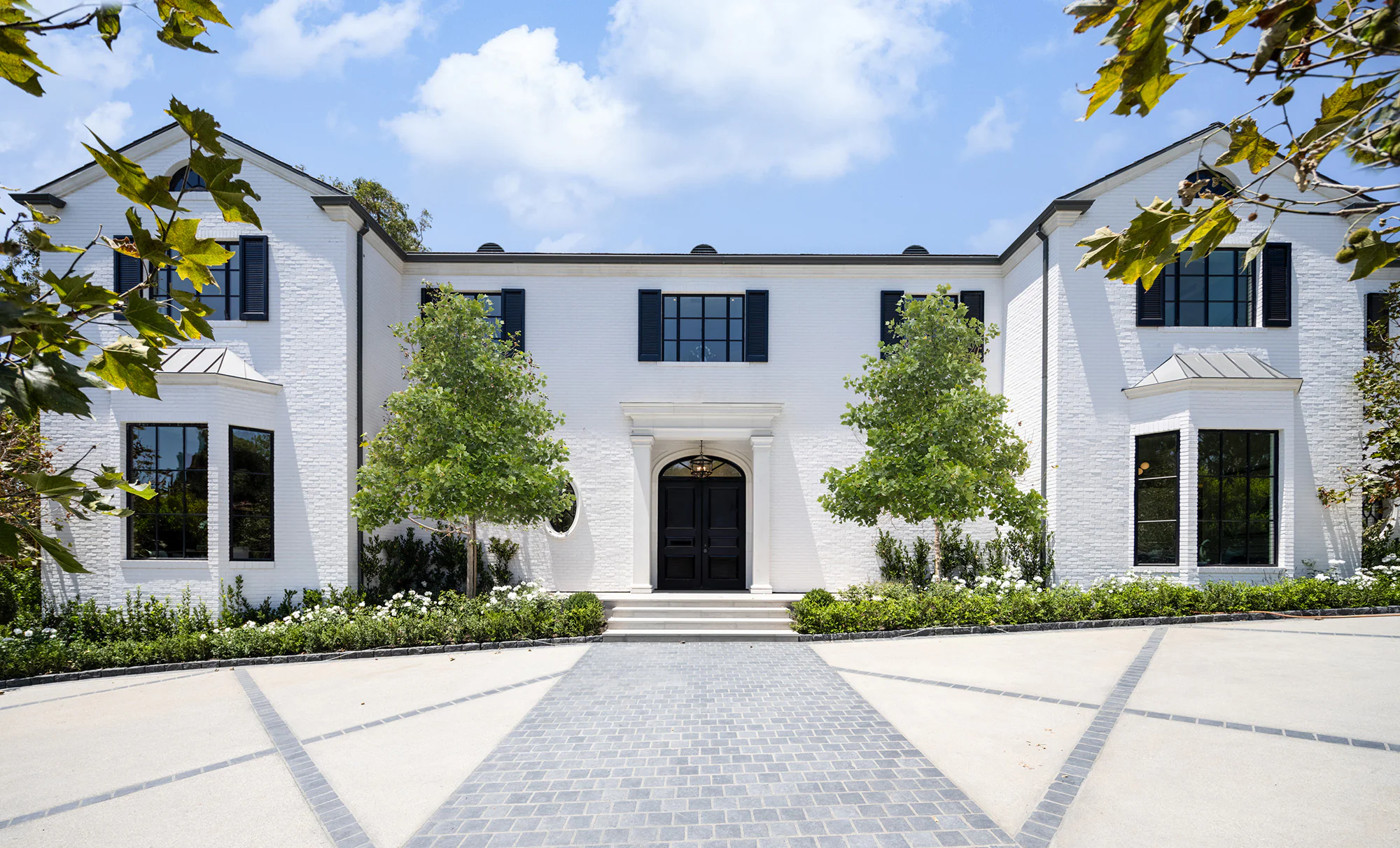 Amenities include a walnut-panelled library and a spectacular open-plan kitchen in shades of blue. There is also flexible space for an office or study, one of the most requested functions during the pandemic.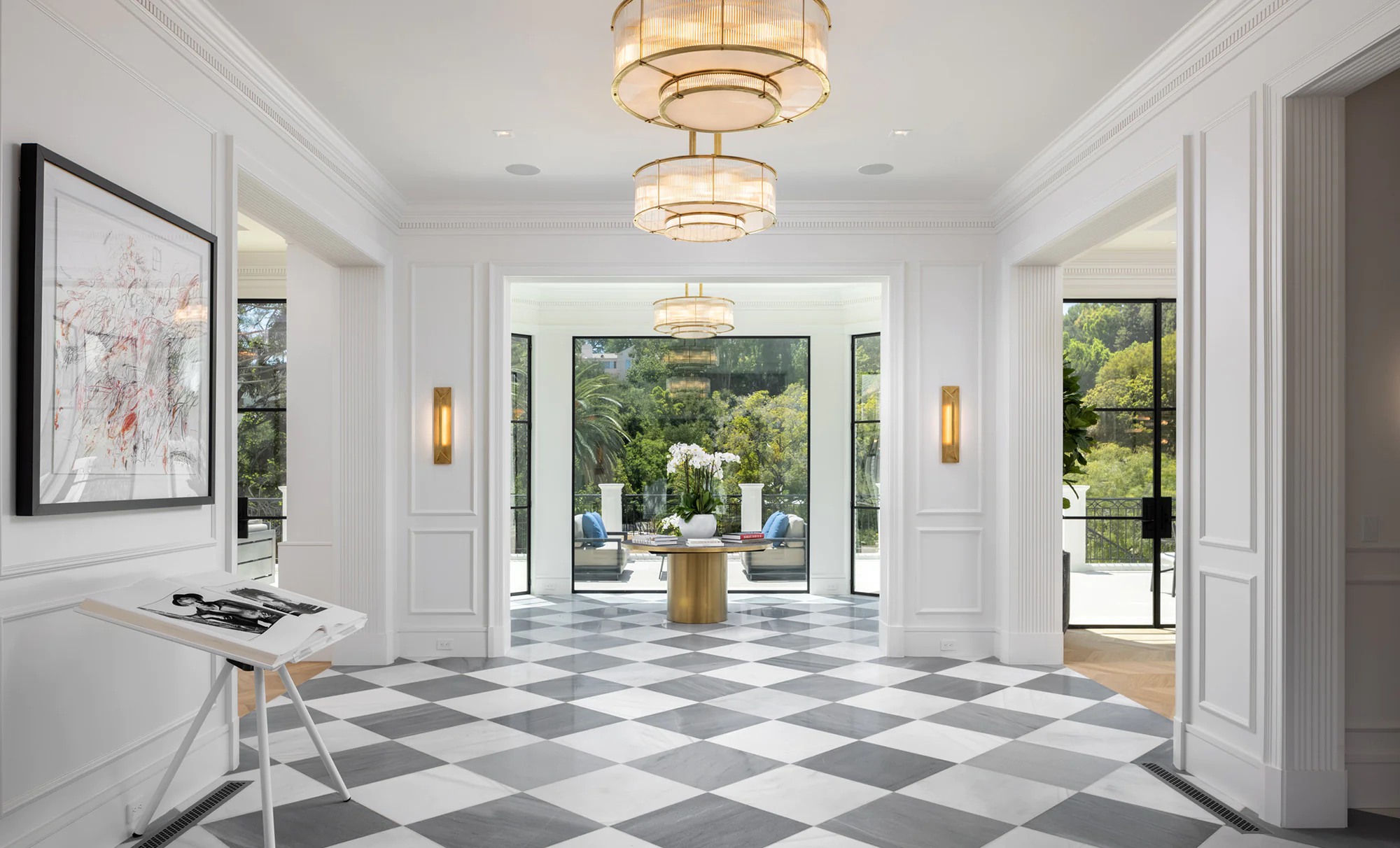 A custom marble fireplace highlights the master bedroom suite, which expands with double bathrooms and dressing rooms with hidden closets. A striking architectural staircase and elevator are used to navigate the three-storey floor plan.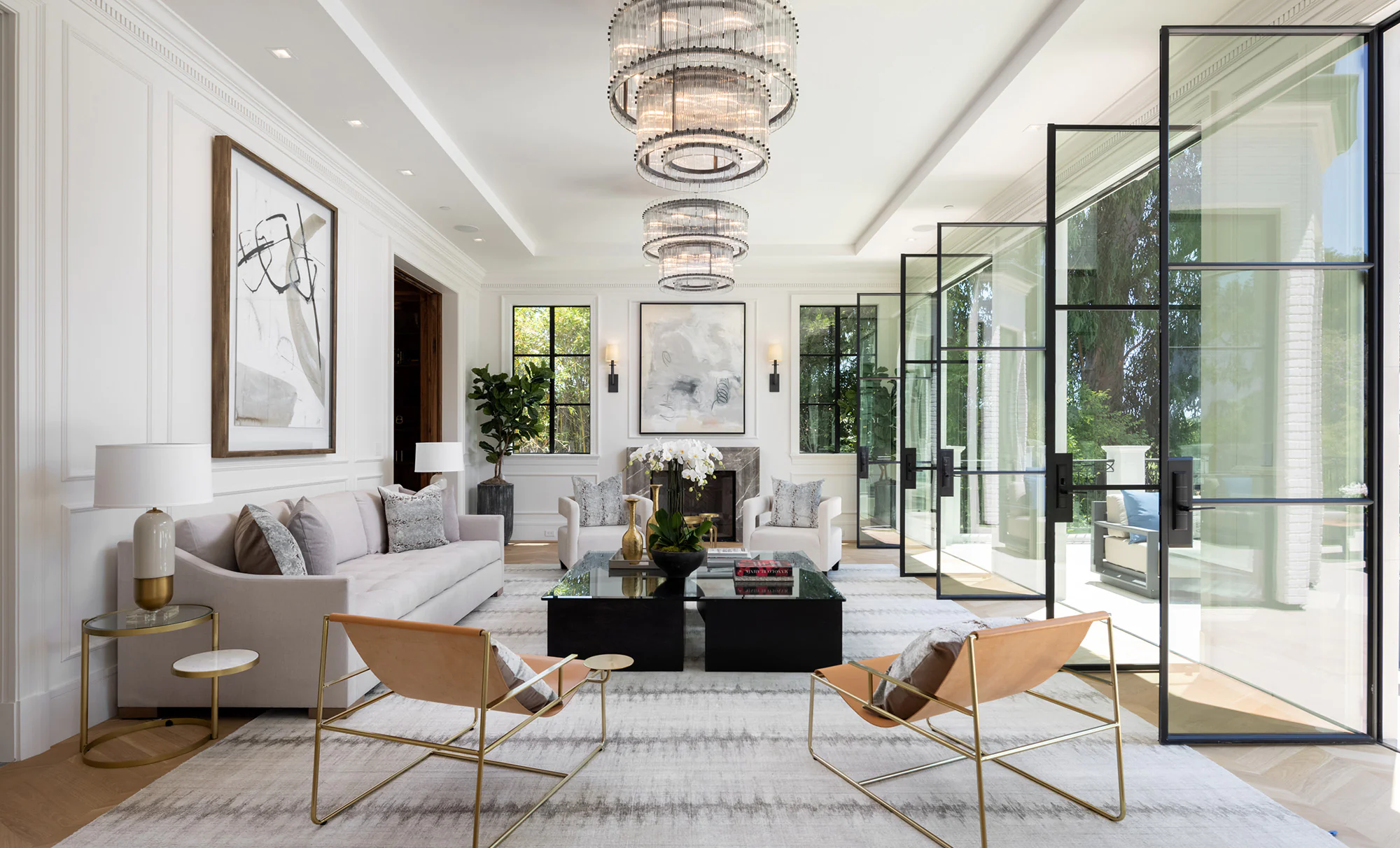 Tessa Hilton says there's nothing quite like the real estate in Bel-Air, which has seen some of the most expensive home sales in California history in recent years. "This is the epitome of warm transitional design. No expense has been spared in selecting the best materials – from the custom millwork to the slab marble," she adds.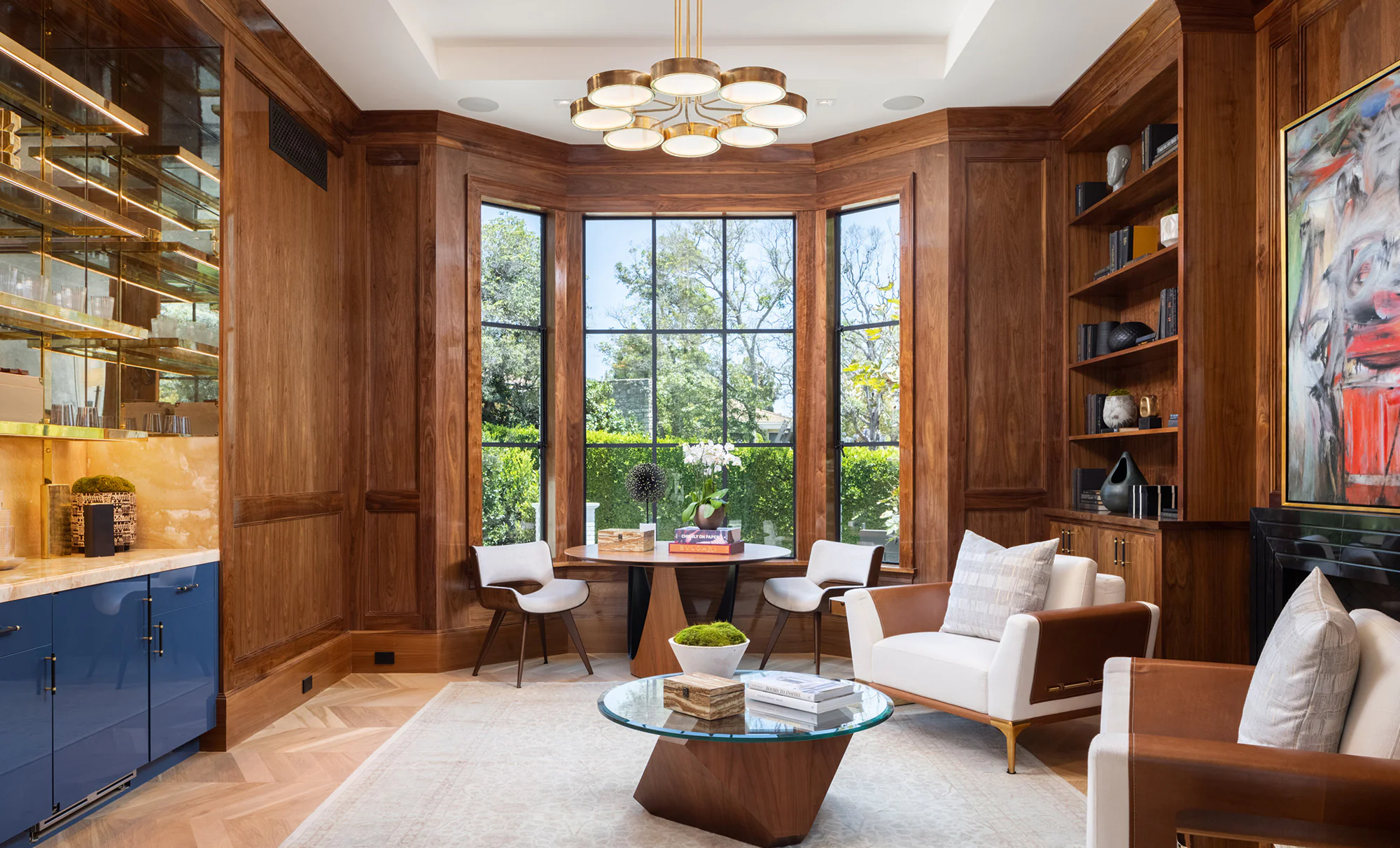 Flooded with natural light, the lower level of the home is designed for entertaining and features a custom bronze wet bar, glass-enclosed wine room, full catering kitchen and twin powder rooms. Adjacent to the entertainment wing is a wood-panelled gym and a three-level home theater with custom seating.
Outside, fencing and high hedges make the property incredibly private. Limestone walkways connect several outdoor spaces, including a swimming pool, custom pool house, and over 3,300 square feet of patio space.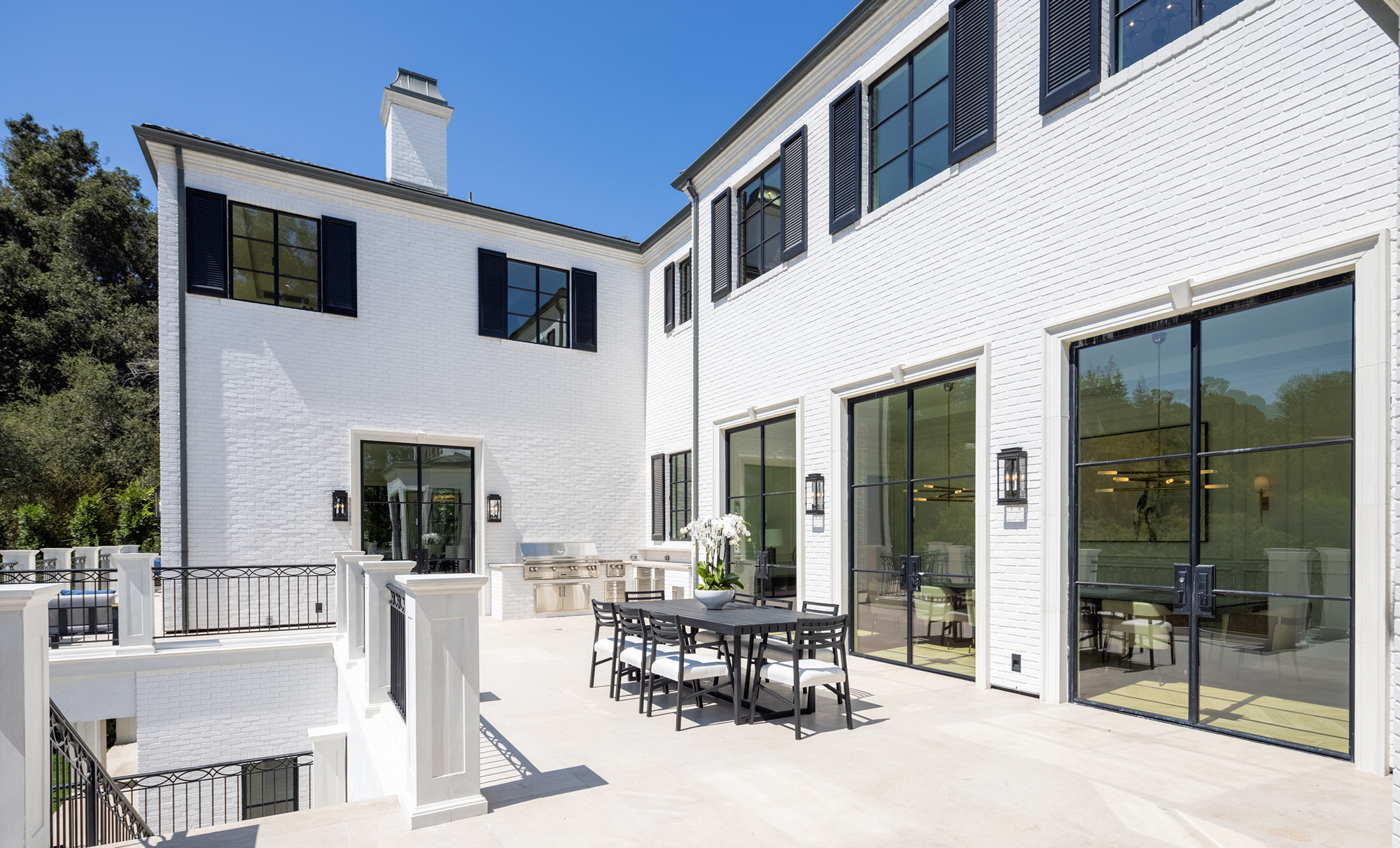 In terms of the high-end market, Barron Hilton believes there is still a high demand for real estate in Los Angeles, especially quality products such as the St. Cloud residence. He points to the continued "low supply of temporary new housing and extreme demand" as a key driver.
Tessa Hilton echoes those thoughts, adding that the increase in buyers relocating from out-of-state luxury buyers that started during the onset of the pandemic has continued. "There's been an increase in energy in terms of people looking to move, and I think that speaks even more strength in the Los Angeles market. Because of COVID, there is a desire for more seclusion, more privacy and more land – it's hard to match the Los Angeles lifestyle."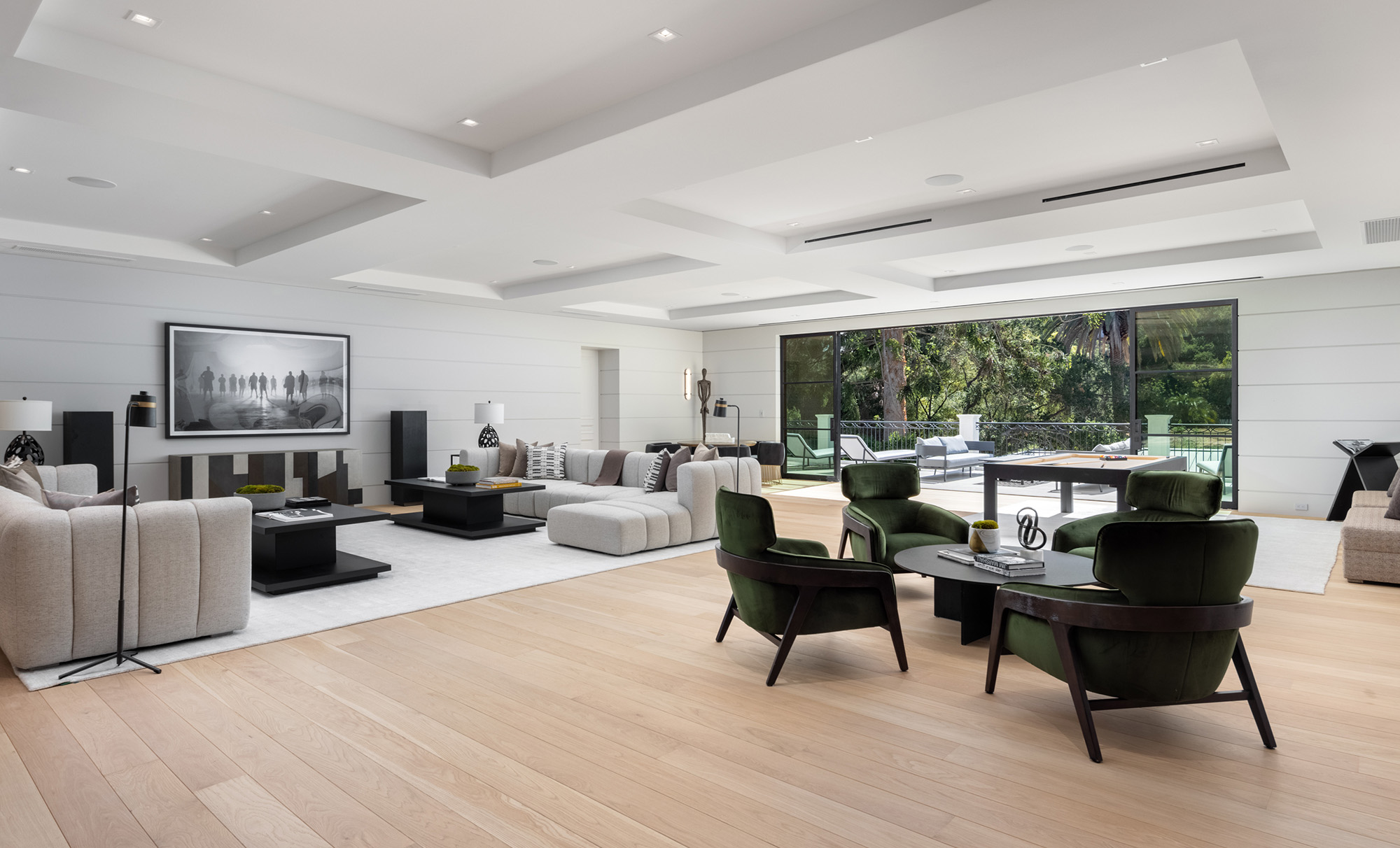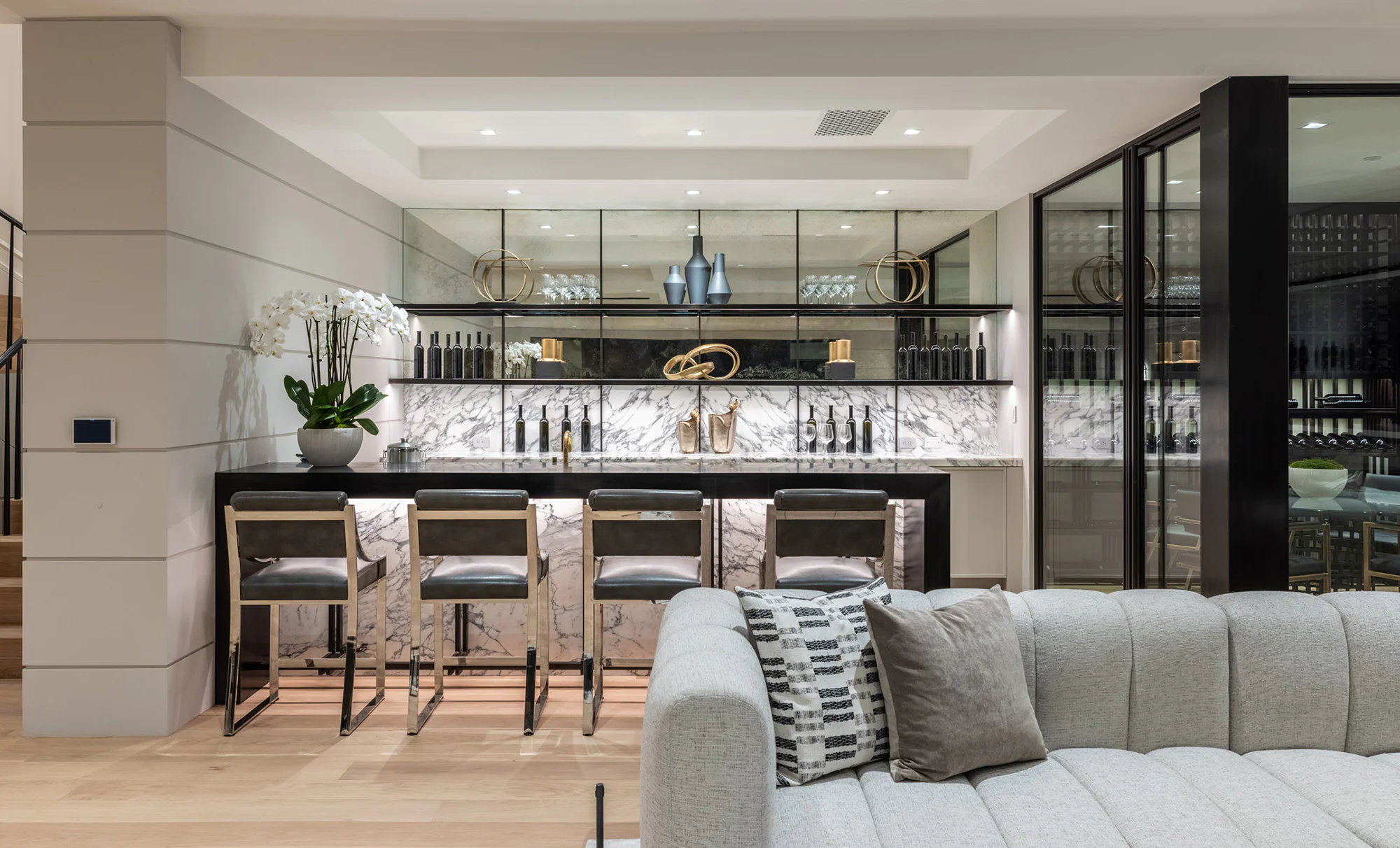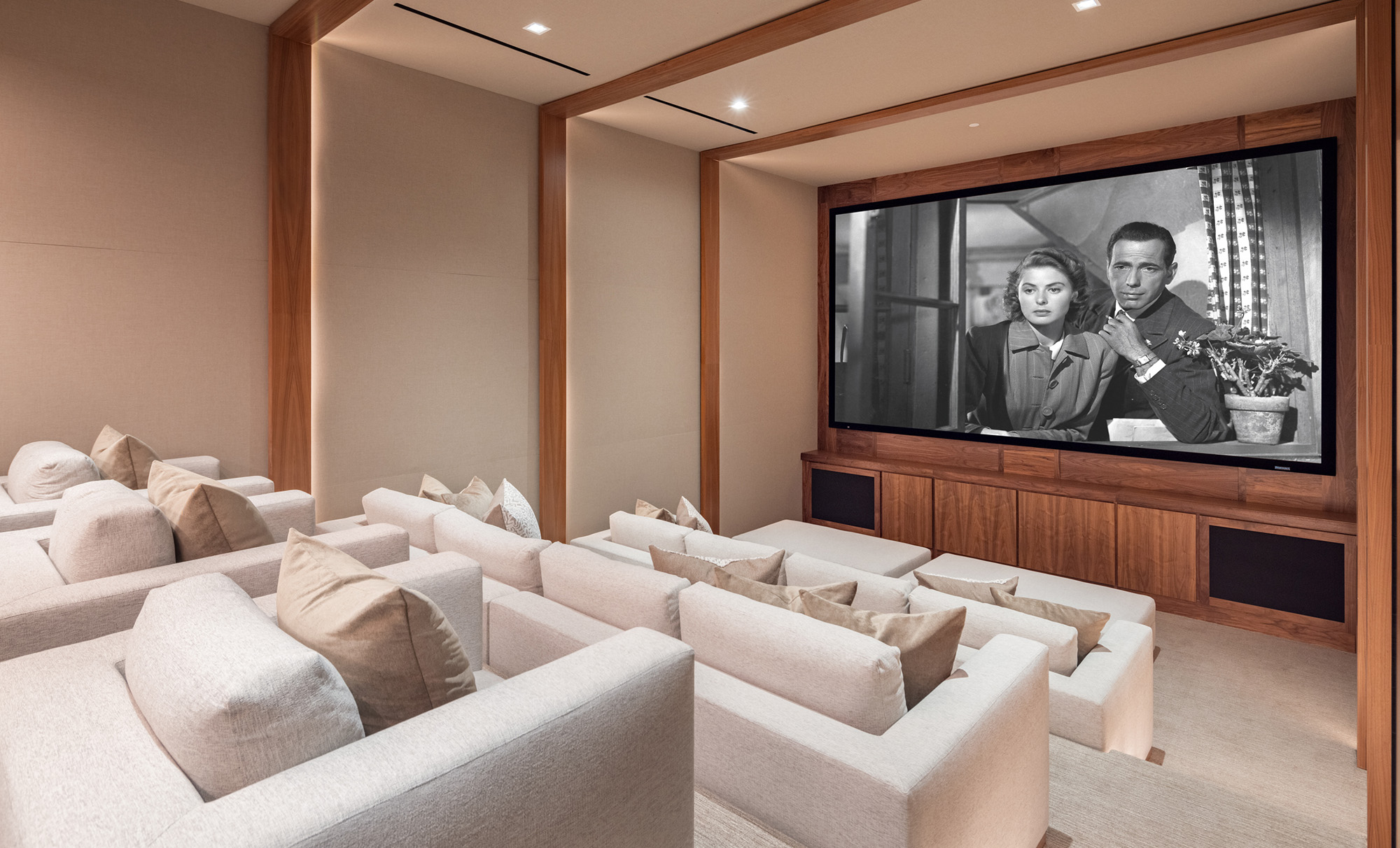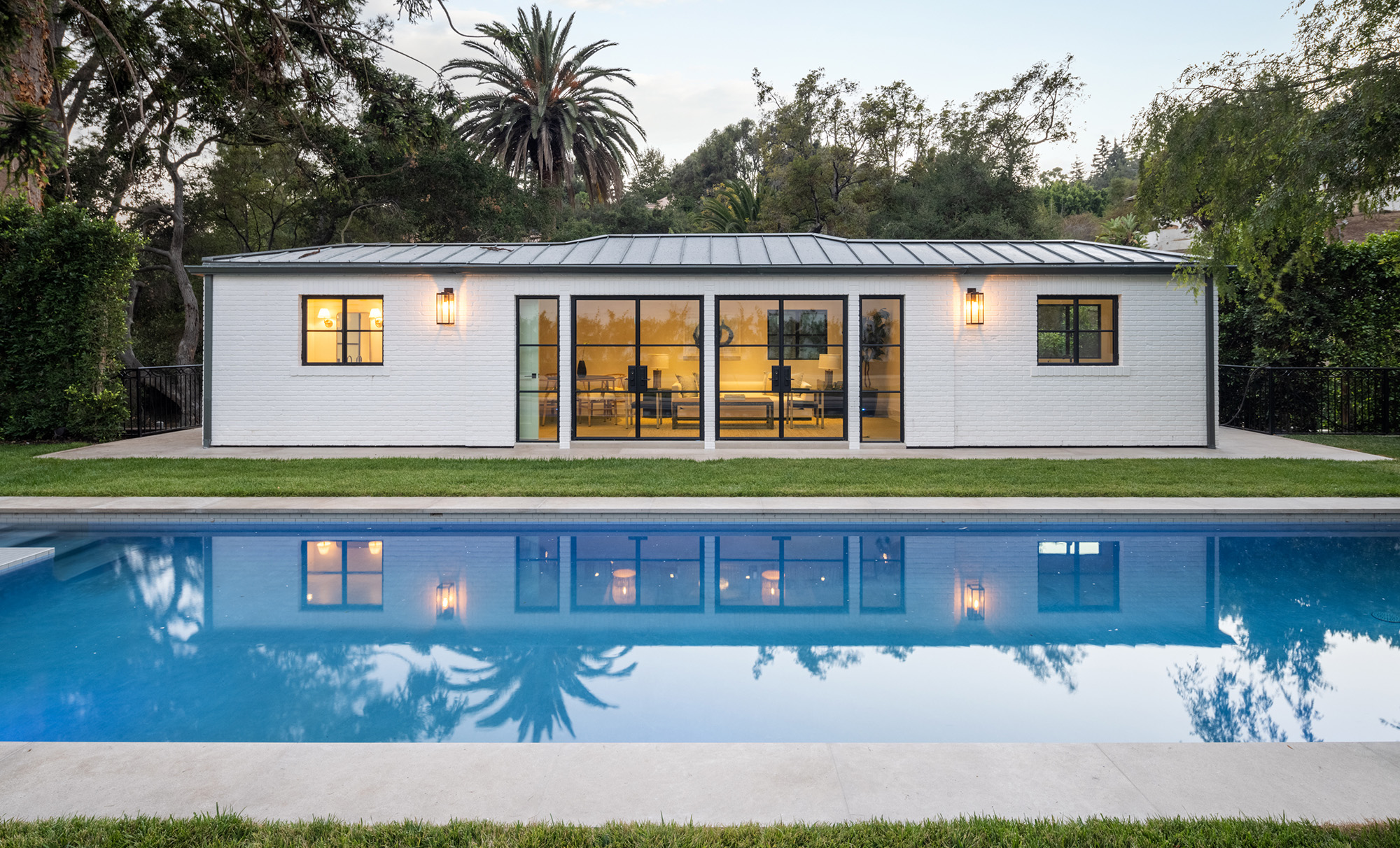 As inventory dwindles and competition intensifies, expect more high-end sales from the west side of Los Angeles in the fourth quarter of 2021.
Barron N. Hilton and Tessa Hilton represent the offer | view more
---
Story courtesy of Forbes