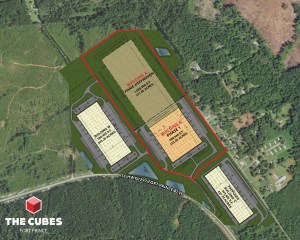 CRG has begun construction on The Cubes at Fort Prince, a landmark industrial park in Spartanburg, SC, which could eventually grow to 2.3 million square feet. CRG will build the park in phases, starting with Phase I of Building A, a facility of approximately 500,900 square meters that can be expanded to 1.5 million square meters.
---
ALSO READ: Why secondary cities are moving forward
---
Fort Prince is a project under CRG's Cubes series, a speculative development brand that focuses on a specific set of standards: environmental responsibility; access to major transportation; state-of-the-art design and construction; 3D conceptualization; zero-tolerance safety programs; modern truck docking; ample trailer storage; and staff availability. With the address of 1460 Fort Prince Blvd. in Fort Prince's burgeoning industrial corridor, Fort Prince will take shape on a 186-acre site that CRG acquired in August 2021 for approximately $8.8 million. In addition to Building A, the project will include the 500,400-square-meter Building B and the 345,600-square-meter Building C.
Building A, like the other facilities at Fort Prince, will have enhanced specifications to meet the contemporary needs of industrial tenants, including a dedicated office for rapid occupancy requirements. The project is designed from start to finish to adapt to the predefined requirements of larger institutional users working on accelerated timelines. CRG relies on Colliers International for advisory services and to market and lease Fort Prince, as with other Cubes projects.
"Our team works closely with CRG to assess market conditions and plan ahead for multiple development scenarios that can be modified before, during and after construction," said Garrett Scott, vice president at Colliers International. Executive Commercial Real Estate. "This approach allows for maximum flexibility and the ability to meet a wide range of tenant needs at any point during the development process. Plans are being made with the intention of working in phases and the ability to expand, adapt or complete each phase with options for additional parking spaces, spec office and alternative configurations as needed."
Scott, along with colleagues John Montgomery and Brockton Hall, make up the Colliers team that has been CRG's exclusive brokerage and consulting partner for over five years.
Calls out for spec development
In the Greenville-Spartanburg industrial market, speculative buildings are likely to be absorbed by the end of the year or even earlier, so new construction is a necessity to meet sustained demand in 2022, according to a semi-annual report from Colliers International. Major institutional users, such as the users of CRG for Fort Prince, are operating in the market because of external factors of the pandemic, including supply chain inefficiencies and product shortages, Scott explained.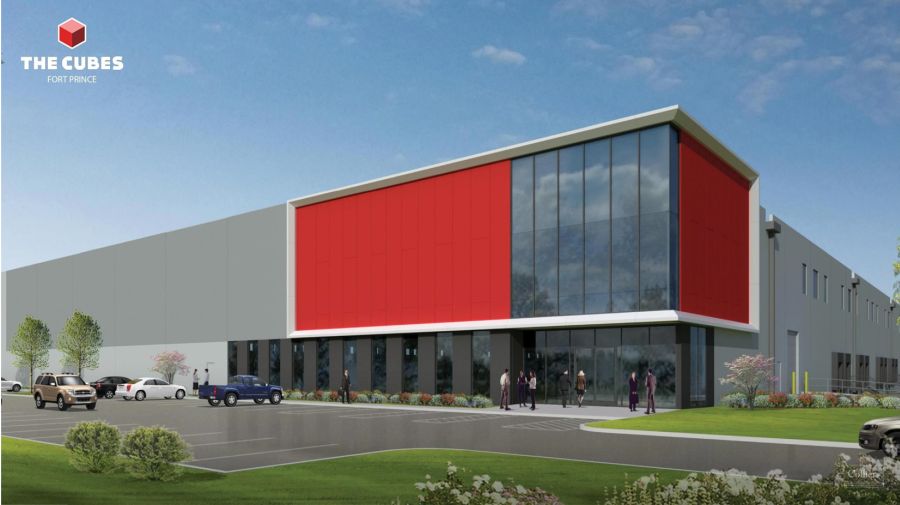 Its central location in the southeast of the region between major population centers such as Charlotte and Atlanta has also proved to be a major draw for users of industrial space.
"Companies expanding their supply chain and distribution networks are targeting Greenville-Spartanburg for its ability to reach most of the U.S. population within a day's truck ride with less competition, lower prices than larger cities in the Southeast, and an easily available staff," added Scott. "Institutional users have also taken note of one of the highest population growth projections in the US and see it as a market with huge potential. These are just a few of the factors influencing demand and translating into increasing square footage, record take-up and rapid development in the Upstate.
CRG is on track to complete construction work for Phase I of Building A by the end of 2021 and to open the facility to occupancy tenants by the second quarter of 2022. CRG has another project planned under its signature Cubes brand in South Carolina; the company plans to start groundbreaking work on The Cubes in Inland Woods, a 467,200-square-foot development near the Inland Port in Duncan, by the end of 2021. The developer is well positioned to launch projects, having closed its second US logistics fund in August 2021, with plans to build $1.5 billion in e-commerce and distribution facilities over the next three years.