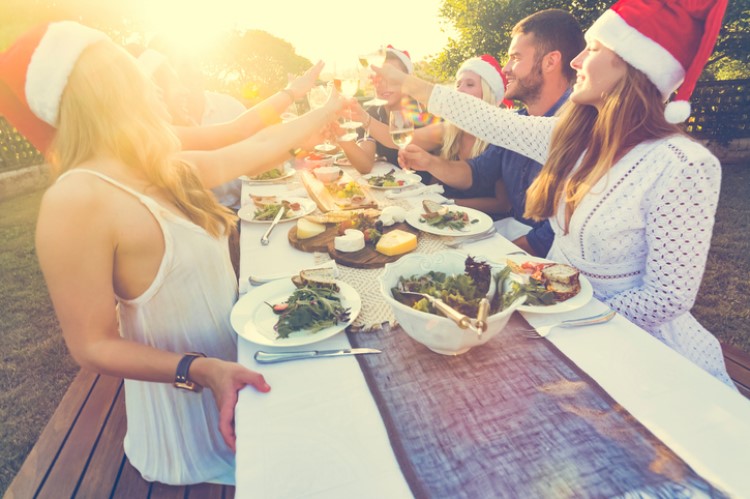 It may be best for real estate investors and would-be homeowners to take advantage of the pre-Christmas break to break into the market, says an expert.
Rich Harvey, CEO of PropertyBuyer, said the trend of demand outpacing supply continues, causing prices to continue to rise.
"My advice is to make the trend your friend and go with the growth wave," he said.
"Find suburbs you can afford, get funding approved — don't keep chasing the market."
Mr Harvey said investors should use this time to find a property that could serve as a "stepping stone" to something better in the future.
"You're much better off in the market than having cash in the bank," he said.
"Buying before Christmas is a great time to close a deal, as sellers are typically much more motivated to get a result and know the outcome before the holiday season really kicks in."
Current trends in the market
Mr Harvey said that while supply remains tight, new offers are likely to pick up again.
"There has been a wave of listing activity as every state comes out of lockdown and buyers and sellers are more willing to communicate without serious restrictions," he said.
"But don't expect a sudden drop in price — there will just be a slowdown in price increases."
A recent forecast from Westpac pointed to a correction in the housing market in 2023.
Prices are forecast to fall 5% on the Reserve Bank of Australia (RBA) expectation to raise official interest rates.
Still, demand remains strong, with days on the market still low.
Homes in Sydney's Northern Beaches, for example, only stay on the market for 18.5 days.
House prices in the northern beaches have increased by 37% in the past year.
Top picks for investors
Wealthi co-founder Domenic Nesci said the current rise in prices amid the lockdowns would prompt buyers to look for greater value and affordability.
"Despite the lockdowns this year, we've seen some crazy prices, but we're starting to see some signs that people may not want to buy property worth more than $1 million," he said.
Mr Nesci said it is likely that apartments and townhouses in cities such as Sydney and Melbourne will be a popular option for many investors and potential buyers looking to take advantage of the current market trend.
"Post-Covid, Sydney and Melbourne will continue to reign as the preferred states where people want to live and invest," he said.
Nesci also cited South and West Sydney as bright spots, given the construction of Western Sydney International Airport.
"A lot is happening for Western Sydney in terms of employment, affordability and growth. And more will follow in the coming years as we anticipate the opening of Sydney's second airport," he said.
Interestingly, Mr Nesci said the Brisbane property market may have gotten too hot and may see a correction.
"Brisbane has already had a good year. Anything that rises that high will undergo some correction and some cooling," he said.
"I stay away from inflated markets. Brisbane has done well, but it doesn't look like that growth will be sustainable."
Top Suburbs: tweed heads south, westbrook, wiley park, trott park, harris park
Get help with your real estate investment
Need help finding the right loan for your investment?
When investing in real estate, it is important to ensure that you not only have the lowest available interest rate you can get, but also have the right loan features for your needs.
Fill in a few details below and we'll have a local mortgage broker contact you to find out what features or loan types are right for your needs. We even help with the paperwork. Moreover, an appointment is free.
We value your privacy and treat all of your information seriously – you can view our privacy policy here