Victoria has approved the construction of Australia's largest build-to-rent project, which will soon be completed in Melbourne's South Yarra.
The project, which was led by Greystar Real Estate and architectural firm Fender Katsalidis, includes the development of 625 units and 2,400 square meters of retail and commercial office space.
The layout of the project includes two towers above a combined basement.
The 30-storey Yara Street tower will house 382 rental apartments, while the 21-storey Claremont Street tower will house 243 fully furnished, flexible residential apartments.
Emerging build-to-rent trend
Chris Key, Greystar's general manager for Australia, said the project aims to contribute to efforts to diversify housing choice in Australia and boost the emerging build-to-rent market.
"This purpose-driven design will not only deliver a best-in-class build-to-rent experience to consumers with expertly managed apartments, workspaces and abundant amenities, but it will also introduce an innovative new flexible housing typology for Australian tenants," said Key .
Mr. Key believes that the project's build-to-rent model will not only have positive social and environmental impacts on housing, but also benefit the economy by creating jobs.
970 jobs are expected to be created during the construction of the project.
Upon completion of the project, approximately 150 jobs are expected to be added through office, retail and on-site management.
"While build-to-rent is an emerging housing product in Australia, we believe it is just a matter of time before this residential sector gains a foothold as the primary investment allocation for institutional investors in the Australian market," said Mr Key.
"The City of Stonnington has worked closely with us to understand the nuances of the build-to-rent model, and as a result, we have collectively delivered our shared vision of a truly innovative development plan."
Promoting modern living
Fender Katsalidis director James Pearce said the project promotes modern life among its future residents.
Pearce said the podium's design focuses on improving "pedestrian travel" for the community, while the two towers provide residents with a view of the surrounding landscape.
The project will also provide residents with an easy way to access South Yarra train station with a new pedestrian lane.
In addition, the two towers on the ground floor will have a range of shops.
Mr. Pearce said this will contribute to the neighborhood and neighborhood amenities.
"Our design aims to integrate build-to-rent and flex housing into the character of South Yarra's Forrest Hill district through the integration of amenities and a focus on site context," said Mr Pearce.
"The towers will be distinctive but achieve cohesion through the use of colors and materiality, with the architecture providing the foundation to enable Greystar to operate a range of services and provide a high-quality living experience for its residents."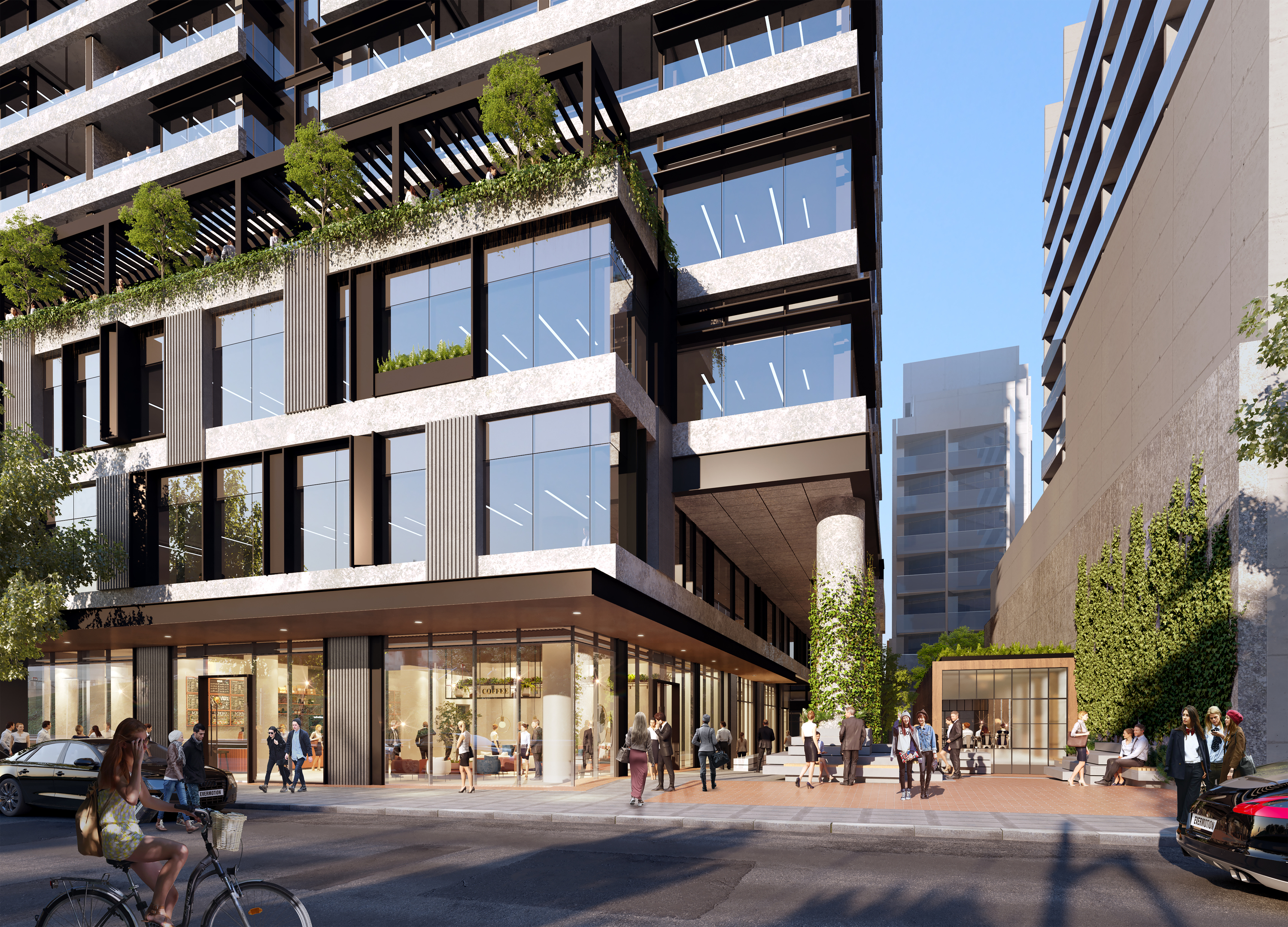 Top suburbs: coorparoo, sunshine, trotting park, keperra, belmont
Get help with your real estate investment
Need help finding the right loan for your investment?
When investing in real estate, it is important to ensure that you not only have the lowest available interest rate you can get, but also have the right loan characteristics for your needs.
Fill in a few details below and we'll have a local mortgage broker contact you to find out what features or loan types are right for your needs. We even help with the paperwork. Moreover, an appointment is free.
We value your privacy and treat all your information seriously – you can view our privacy policy here