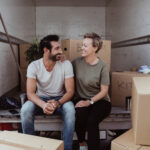 With homes flying off the market, bidding wars and supply shortages pausing new construction, home shopping couldn't get much crazier. For months there has been no sign of improvement. But now, finally, there are some signs of calmer days ahead.
according to the numbers
Median home prices remain at an all-time high and inventory remains low nationally. So buyers who are currently in the midst of a house hunt aren't feeling much relief just yet. Other numbers, however, look a little less white-hot.
Since the peak in January, the number of existing home sales has fallen the past four months. At the same time, data from Redfin shows that: the housing stock in six major urban areas has stabilized, albeit at the low levels mentioned above. Their data also shows that more sellers are cutting their price, a good sign that demand is really starting to slow down.
One more way to go
Even if we have passed the peak of this market boom, some experts do not foresee a rapid decline. The return to normal is likely to come slowly over the next year or more. So if you're going to hold out for significantly lower house prices, you'll have to be patient.