MARKET OF THE MONTH: If you're wondering about the best real estate markets to invest in in the coming year, you've come to the right place! In this edition of Market of the Month, we present data showing that the best real estate investments right now are in Austin, Texas.
Let's start by talking about why, as a real estate investor, you should consider the Austin housing market.
Why should I invest in the Austin housing market?
If you've been in the real estate industry for a long time, chances are you've heard someone use the phrase "a hot real estate market" when describing the best location to invest. Austin, Texas, has been considered one of the hottest housing markets in the country for some time now!
Here is a chart showing the median price in Austin home sales:
As can be seen in the chart above, the median home price in Austin as of August 2021 is $562,500. This data represents a growth rate of almost 24% year-over-year, which is especially noteworthy given that Austin saw strong YoY growth even in 2020.
Here's another bar chart illustrating year-over-year growth:
Given these numbers, Austin, TX is clearly an elite appreciation market. Over the past five years, the median sales price in Austin has increased by 66%!
This city in particular has become one of the most desirable locations for investors in the past year for several reasons:
Growing technology companies
Low House Prices in Austin
Population increase in Austin in 2020
Post-pandemic increased demand for housing
In the wake of the pandemic, one of the curious economic side effects has been the explosion of the real estate market. Since Austin home prices are lower, this city is one of the most popular options for investors looking to take advantage of the booming real estate market.
So, what are the current trends for this city in the real estate market?
Austin Real Estate Market Trends
While the pandemic has created economic uncertainty, Austin came out on top in the real estate market. Part of this is due to the mass exodus of tenants and buyers from San Francisco moving to Austin.
In fact, at the end of 2020, Austin's population increased by more than 3%, which is rare for major metropolitan areas. It follows that as population increases, there is more demand for housing, which is excellent news for real estate investors!
In addition, the median rent in Austin, TX has begun to accelerate in recent months. As we can see in the chart below, rents remained relatively stable between 2019 and early 2021. But in recent months, rents have increased by more than 10%.
In relative terms, rents have now increased by about 9% year-on-year, as shown in the table below:
So, taking this data and translating it into the real estate market, what does this mean for the buyer, investor and seller?
What Buyers, Investors and Sellers Should Consider When Investing in the Austin Housing Market
This data means that cash flow investments are hard to find in Austin, TX. While rents have risen dramatically in recent months, it has not kept pace with real estate price increases.
Below is a heat map showing the average rent to price ratio (RTP) in the city of Austin, TX by zip code. RTP is a great proxy for cash flow. As a reminder, an RTP over 0.6 has the potential for cash flow, and anything close to 1% is considered very strong cash flow. As you can see, there are no zip codes in this city that offer strong cash flow prospects.
Wait a second! If cash flow investments are hard to come by, shouldn't investors stay away from Austin, TX?
Is a hard-to-find cash flow bad for an investor?
Not necessary! Just because Austin, TX, doesn't offer a strong cash flow outlook as measured by RTP, it doesn't mean real estate investors should ignore this housing market!
Instead, note that Austin is an excellent valuation market and can provide actual cash flow to investors interested in different types of investment strategies:
Investing in short-term rental properties
Rent per room situations
Other Creative Investment Strategies
So, what are some aspects of buying real estate in the Austin market that home buyers should consider?
What buyers should keep in mind:
Here is a list of some important facts home buyers should know about buying a home in Austin:
High-quality education—Most schools in Austin have a score of 10 out of 10 on net- quality education scores, making this area more attractive for families.
Jobs are in high demand—Skilled labor is in high demand due to the proliferation of technology companies, so there are currently no job shortages.
Activities-Austin has an active community with many opportunities for recreation for people of all ages. Some activities include hiking trails, lakes for water sports, bike trails, boating, parks, and picnic areas.
So let's take a look at some aspects that investors should keep in mind.
What should investors keep in mind?
Strong labor marketMajor tech companies that moved or relocated to Austin during the pandemic have massively increased real estate values.
Services-The diversity and abundance of dining, entertainment, educational and shopping opportunities make Austin, TX a great destination for families, singles and couples to settle in.
Increase in skilled workers—The increase in workers means greater demand for rental housing and faster home sales in Austin!
Low execution rates—For perspective, while the national average foreclosure rate is 1.1%, the Austin foreclosure rate averages around 0.4%. This alone is a good sign that the Austin market is stable and a safe investment to make.
What sellers should pay attention to?
Increased Value in Austin Home Prices-Since Austin, Texas is such a hot market right now, with an increase in demand, this is great news for a seller because it means you have greater potential to get over your asking price!
Competition in Austin Home Sales—With the increase in demand, competition not only increases your value, but also means you have a better chance of selling your home quickly.
Questions that Austin real estate market investors should ask themselves
Here is an important list of several questions to answer for yourself before diving into the Austin real estate investment process:
What does the potential property look like?
Is this potential investment area a good rental market?
Is there a HA?
Do I stay true to my budget?
Am I checking my potential tenants correctly?
Do I have an exit strategy?
You should do your due diligence before jumping into any investment, no matter where you invest. Doing some digging and comparing properties in the Austin area you want to invest in will set you up for a successful investment.
One of the main advantages of investing in Austin is that the rental occupancy rate is high. While occupancy rates in this city were generally high, they have risen even higher in recent months. This way you don't have to worry about loss of income due to vacancy.
With a lower vacancy rate, your investment property ensures a positive cash flow. In addition to a safe investment, you have a greater chance of choosing who your tenants are thanks to the competitive rental market.
In addition, the competitive market means that landlords can increase tenants' rents.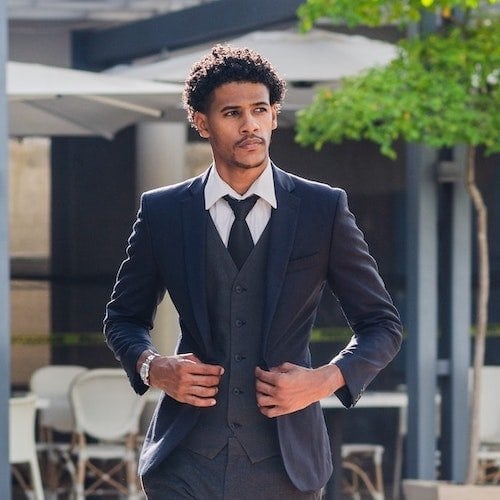 One of the best investments in the Austin market is a multi-family home. Chances are that each unit is continuously rented out due to the high occupancy rate of this city and you may demand higher rents due to the competition in the market.
It comes down to
So, as a real estate investor, should you consider the Austin real estate market right now? In short, absolutely. Why? Because, as the data has shown, the Austin real estate market is one of the best real estate markets in the country. The Austin real estate market trend is projecting a continued increase in buyers and renters over the coming months and years, meaning the time to invest is NOW!
If you are a real estate investor currently investing in Austin, TX, or are interested in the opportunity to invest in this city, let us know what you think about this data and the market in the comments below. We'd be happy to answer any of your questions and we'd especially love to hear from on-the-ground investors in Austin about their experiences in the comments section below!